About Supriya Parulekar
Supriya Parulekar is a published author with nine books. She has worked as a script editor for History Channel, written stories and developed content for OTT. She has written scripts for Crime shows featured on Shemaroo and Ullu, Hotspot. Currently working as a script writer for a crime show on a popular OTT. She writing two books of different genres and learning Japanese language on the side. She has written scripts for short films which are available to view on LIFFT India channel.
Script for a short Film 'Raaya'- Screenplay and Dialogues. Screened at Cannes and Special Jury mention at Delhi Film Festival.
LiFT: Tell us about your book, the journey of writing it and its content.
Supriya: This book deals with virtual infidelity in marriage, heartbreak and loss. It's the story of Radhika who deals with her husband's lies and deception and chooses to carve a path through the pain and loss of what once was love and marriage. Life gives her a second chance at love in form of Omar Rajput.
The characters have their own unique voice as they narrate the story through their perspective.
LiFT: Why you chose this title?
Supriya: We hide from reality and seek truth which is evades us. When the game of Hide& Seek finds its way in a relationship, the stakes are high and there is lot to lose.
LiFT: When did you realize that you want to be a writer and what's your inspiration behind it?
Supriya: I always wanted to be a writer. I started my career as a journalist for newspaper and television. Then I pursued a career in television, in Production. Visual medium has played an important part in my journey as an author. I take inspiration from life, my readers, books, fellow authors and well-wishers.
LiFT: Where do you see yourself ten years down the line in the world of literature?
Supriya: I hope to write more books and pen a feature film.
LiFT: How much do you think marketing or quality of a book is necessary to promote a particular book and increase its readers?
Supriya: Having an effective marketing plan acts as a landing platform for a book and the author. If you need your book to be seen and read, then it is pertinent it reaches a wide audience.
LiFT: What is the message you want to spread among folks with your writings?
Supriya: If you are looking for a racy pact read then do check my books. Keep reading. Leave a review. It's what helps authors get a wide reach.
LiFT: What do you do apart from writing?
Supriya: I am learning Japanese language. I read a lot. I watch movies.
LiFT: What are the activities you resort to when you face a writer's block?
Supriya: When I feel stuck and run out of inspiration, I stop working and thinking about it. I watch a movie or read or go for a walk. A simple conversation with my bestie helps too. I also read reviews of my books that my benevolent readers have left for me. It surely acts as a motivator for the writer's block.
LiFT: What if your story will be adopted as a movie? Whom would you want to work as a director or actors in it?
Supriya: One of my books is being considered for a screen adaption. I am hoping we get a good star cast. Can't reveal much. Fingers crossed.
LiFT: Are you working on your next book? If yes, please tell us something about it.
Supriya: I am working on a paranormal thriller and a very exciting book about three friends whose life is going through turmoil and complications.
LiFT: What are your suggestions to the budding writers/poets so that they could improve their writing skills?
Supriya: I feel you should never give up till you write the first 5000 words and then see where it goes. Make every word count. Write for yourself and then for the world.
Click here to order Supriya Parulekar's Book – Hide & Seek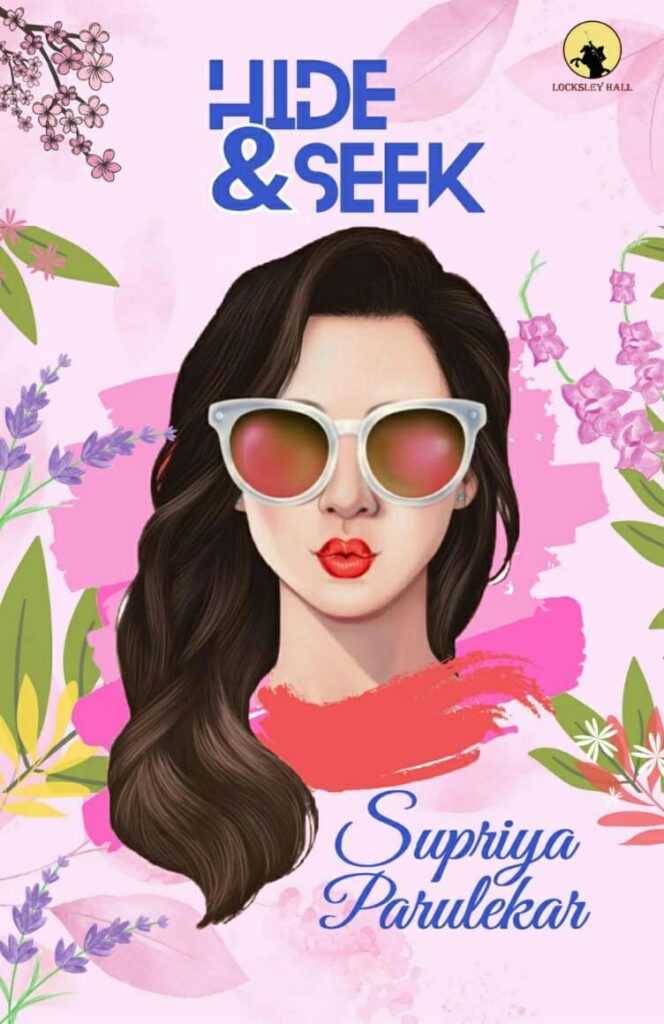 Total Page Visits: 228 - Today Page Visits: 2