About Shrikant Mohan:
Shrikant Mohan is an entrepreneur hailing from Kerala. He has always worked towards making effective decisions to increase productive through his team and business activities.
LiFT: Tell us about your book, the journey of writing it and its content.
Shrikant: This book talks about the growing concerns of human behaviour and its impact in their day to day function. As observer of human nature, I realised that life journey can be overturned from ordinary to extraordinary once we believe in ourselves and sharing equal compassion among other fellow people.
LiFT: Why you chose this title?
Shrikant: The title represents the value of love and companion towards oneself.
LiFT: When did you realize that you want to be a writer and what's your inspiration behind it?
Shrikant: This book shares my ideas and thought on life, being straightforward and honest was only what was intended. May be one day my book can inspire other people and may even be remembered as a soul healer.
LiFT: How much do you think marketing or quality of a book is necessary to promote a particular book and increase its readers?
Shrikant: The cover page design depicts an embrace with ourself and a reminder to not forget that can be considered as a marketing point of this book
LiFT: What is the message you want to spread among folks with your writings?
Shrikant: Abundance of Self Care and Resilience.
LiFT: What do you do apart from writing?
Shrikant: I'm an Entrepreneur by profession running an Edtech Company in Kerala
LiFT: What are the activities you resort to when you face a writer's block?
Shrikant: I just resort to music and some space for new inspiration.
LiFT: What are your suggestions to the budding writers/poets so that they could improve their writing skills?
Shrikant: Stay True to oneself and only deliver what is right.
Click here to order Shrikant's Book – Hopefully Romantic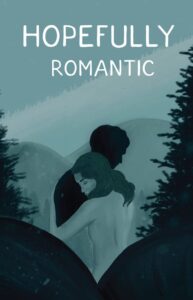 Total Page Visits: 294 - Today Page Visits: 1