About Bhanu Tyagi
Being a son of a combatant member of the Indian Air Force, he has been to extreme corners of India, met different kinds of people, and has always learned something new. He believes that he can connect with others, and many consider him a people's person. He is an ex-KVian, and an alumnus of Karunya and NIT Warangal. He wrote his first poem in distress, and that's when he found his solace in writing. He loves to pen down his thoughts, emotions, hopes, and worries. Every day, he sees people with questions, various struggles, breakups, unending responsibilities, and hope for the future. He wants his writings to serve as a Hope to everyone, A journey of self-realization, visions, and knowledge. He will be glad if his writing could help you in some way.
LiFT: Tell us about your book, the journey of writing it and its content.
Bhanu: The Life's Insights | Realization & Beyond…. is a culmination of thoughts, that are carefully planned and skillfully integrated. A series, I will be aiming at the different aspects of one's life.
It will be "A journey of questions and answers, A take on various struggles, An understanding of various relations and some crazy paradoxes and misconceptions.
There has never been a time when people were more desperately in need of hope, faith and love, of courage and mental health, of peace of mind and soul, of standards and ideals to live, and above all a belief in self and future.
There has never been a time when the past and modern philosophies were clashing together, perspectives contradicting one another.
And still, we have a staggering amount of complex ideas and answers to questions that don't necessarily need answers.
Every chapter will offer invaluable insights and guidance, thought-provoking arguments. It will help you unleash thoughts that are within you, and yet you can't comprehend them well.
This book will lift up your spirit and consciousness and will most definitely pull you into a loop of introspection.
I am relying upon Life, my experiences, the Great advice of great people, my close ones, and some great books that serve as a treasury of inspiration.
As far as my journey of writing is concerned, I wrote my first poem in distress. My mind was going numb with staggering thoughts. My laptop was just right there in front of me. I started typing and with every word that I wrote, I felt peace. That's when I started writing.
Then I started writing for the love of my life, my Sneha. I believe I must have written more than 100 pieces for her. She is the constant force that motivated me to write.
May this book help you seek wisdom, contentment, and grace for the future.
LiFT: Why you chose this title?
Bhanu: I want to write about Life, I want to understand the meaning of small things that make big differences. The things that make life wonderful. I feel these things can only be realized. Everything is present in our subconscious mind, we just can't comprehend them well.
So I came up with the title: The Life's Insights | Realization & Beyond….
LiFT: When did you realize that you want to be a writer and what's your inspiration behind it?
Bhanu: My first-ever book just got published. I don't know if I should call myself a writer. I feel that to be called a writer is an honour, as they have the power to motivate, invoke thoughts and feelings, and change lives. At this point in time I would say I am a budding author.
As I have stated before, Sneha is my biggest motivation to write and will always be.
I also consider my father as the constant source of motivation for me to write. I remember the first time he read my poem he sent me a message and I could feel every emotion behind his words. I knew I will continue to write.
I also believe that negative emotions are a very powerful force and they can be channeled into powerful writings.
I like reading, and while reading I absorb the work of other authors, which also serves as a source of motivation.
LiFT: Where do you see yourself ten years down the line in the world of literature?
Bhanu: I don't really have an answer to this question. But I would like to say that I will continue to write. I have already written many poems that are lying in my laptop. I am also writing a novel, I would like to publish it someday.
I would like to be on the list of some bestsellers.
LiFT: How much do you think marketing or quality of a book is necessary to promote a particular book and increase its readers?
Bhanu: In my opinion, both the marketing and quality of a book are important aspects for a book to be successful. Even if your book is the next Great novel, it won't be a success if it doesn't get into the collective consciousness of the public. That is why we need marketing. And if the quality of the work is not up to the mark, people won't read and reviews will not be good.
LiFT: What is the message you want to spread among folks with your writings?
Bhanu: I want my writings to be the friend that you can all refer to whenever you felt like it. I want my writings to act as a realization, in the moment and in retrospect, to serve as simple explanations for the most confusing and troubling thoughts. I want my writings to be with you and to guide you when you are all alone.
LiFT: What do you do apart from writing?
Bhanu: Apart from writing I love gardening and traveling. I aspire to be closer to nature.
LiFT: What are the activities you resort to when you face a writer's block?
Bhanu: I haven't faced it yet. But overcoming writer's block is a highly subjective topic and depends on each individual. But at the end of the day, it's all about overcoming anxiety, self-doubt, and knowing yourself that your hard work will pay off.
Speaking for myself, if I ever face it, I will take a break and will travel to the mountains or my favorite place on earth – "Rishikesh".
LiFT: What if your story will be adopted as a movie? Whom would you want to work as a director or actors in it?
Bhanu: As I have told you earlier, I am in the process of writing a novel – Our life and love story (Bhanu & Sneha). I know that it will be my best ever work, and I will give it all that I have.
And If our story is ever adopted as a movie. I would like it to be an anime movie. I feel that our relationship, emotions, and innocent love will be best described in an anime.
LiFT: Are you working on your next book? If yes, please tell us something about it.
Bhanu: Yes, I am working on 2 books for this year. One will be a compilation of a few poems that I have written for Sneha and the other will be the next part of the current book – The Life's Insights.
And maybe in a few years, I will be able to publish a novel based on our (Bhanu & Sneha's) life and love story. It will be a novel about our school time, our falling in love when we were too young to realize what was happening to us, our long-distance relationship, our pains and hardships, our college life together, and beyond.
LiFT: What are your suggestions to the budding writers/poets so that they could improve their writing skills?
Bhanu: You don't start to write well, but you write thinking it's good and then gradually you get better at it.
There's a quote by Jodi Picoult – "You can always edit a bad page. You can't edit a blank page". So keep writing, no matter what. Everything in life is writable if you have the imagination to improvise. There is no greater regret and pain than bearing an untold story inside you.
Click here to order Bhanu's Book – The Life's Insights | Realization and Beyond…..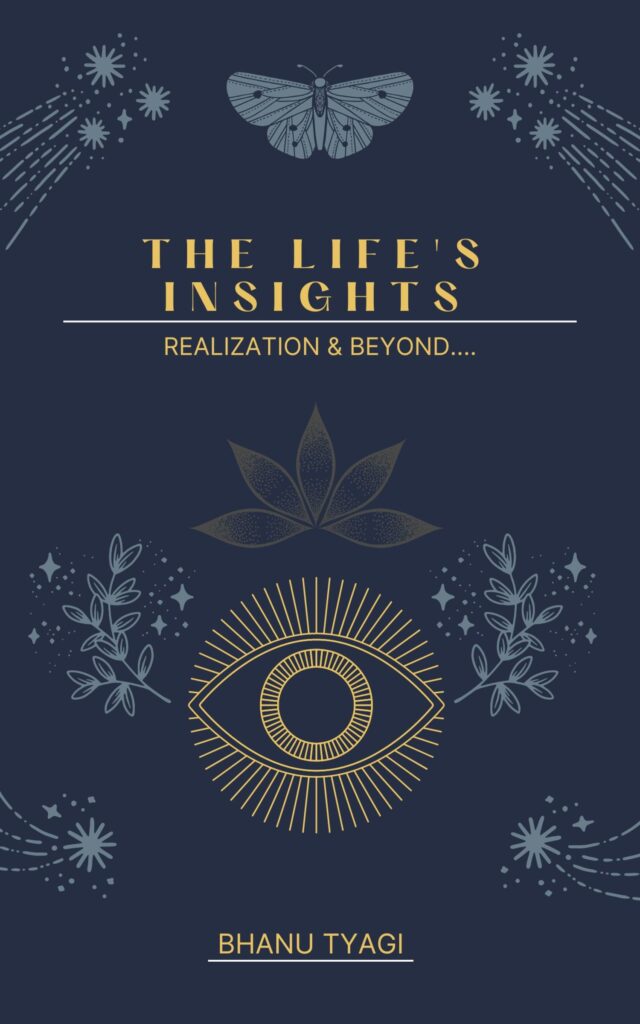 Total Page Visits: 184 - Today Page Visits: 1