About Swapna Sanchita:
Swapna Sanchita is an educator, storyteller, poet, and businesswoman. Her first book of poetry Des Vu, was published this year. She writes stories for children. Swapna lives in Ranchi with her husband and two sons.
LiFT: Tell us about your book, the journey of writing it and its content.
Swapna: I wrote Seven Stars Go Missing for my niece, a precocious six-year-old with an overactive imagination. The story is a flight of fantasy. There are fairies, talking rabbits and a little girl who can go wherever she wants holding on to a magic balloon.
Once an idea for a story comes to me, I find the writing flows spontaneously. After I have written the first draft, I usually go over it a few times, adding to it and ironing out the kinks in the plot.
LiFT: Why did you choose to write a Children's Book?
Swapna: Because it's fun and easy! I have been spinning tales since I can remember. I used to tell crazy made-up stories to my siblings during long car journeys. I did the same much later on for my friend's kids and my own. During the lockdowns last year, I wrote a few for my nephews and they loved the stories. One thing led to another, and I now find myself the author of children's books.
LiFT: When did you realise that you want to write for Children?
Swapna: To be honest this is serendipity. I wrote a few stories for my nephews, my sister sent them to various publishers and one of them was accepted. Pablo Panda, my first children's picture book for first time readers was published this year. Those who bought it, loved the story.
I had a few children tell me they loved my story, and when children like and praise something it feels so nice because their words are honest. Young kids do not pretend, they will tell you about their opinion in the most brutally frank way. The reviews I received from children for my first book inspired me to write more.
LiFT: As an author of a Children's book, where do you see yourself ten years down the line in the world of literature?
Swapna: I really can't say. I want my books to be loved by children. When I was ten, my favourite book was The Wonderful Wizard of Oz by Frank L Baum. I must have read it hundreds of times. I would like to write a book which will spark the same kind of joy in other children. Hopefully, I shall write many more books. I don't like to plan for the future and quite enjoy letting things happen as they will. So lets see where this road leads me.
LiFT: What is your marketing strategy for promoting a Children's book?
Swapna: As of now, I am mainly promoting it on social media, and relying on word of mouth. But hopefully I will be able to do a few readings in playschools when the threat of Corona has passed, and the world returns to normal again.
LiFT: What is the message you want to deliver to kids through your writings?
Swapna: There is no message. I am not writing Aesop's fables or trying to impart moral values. I want children to enjoy the stories. Learn to find the pleasure in reading. My stories are meant to be fun for children. I want them to pick up a book and read. I want children to imagine, to dream.
LiFT: What do you do apart from writing?
Swapna: I am the Centre Director of T.I.M.E. Ranchi. An institute which prepares students for competitive examinations such as CAT, XAT, CLAT, and IPM.
I read a lot. I love doing crossword puzzles. I spend a lot of time on my phone, which I shouldn't.
I live😊
LiFT: How do you come out of writer's block?
Swapna: I try to write anyway. A lot of it might not be good, but the world does not always need to see the stuff I tore up. If I am absolutely unable to write, I don't! I take a break. I meet my friends. Have some tea, chat, read. And I find after a few days, I feel like writing again and there is no block.
LiFT: What if your story is adopted for a cartoon episode? Which cartoon character you would like to play the lead role?
Swapna: I haven't given this any thought.
LiFT: Are you working on your next book? If yes, please tell us something about it.
Swapna: Two of my children's books have been accepted by a UK based publishing company. One is about a spider on a mission, and the other is a collection of short stories about the stars and the different planets.
I am working on a few more books, lets see what the stories turn into.
LiFT: What are your suggestions to the budding writers/poets who wish to write for Children?
Swapna: Writing for children requires you to think from their perspective. The language becomes very important. You need to be aware of age group, reading skill, their comprehension ability and so much more than just having a story to tell. The words you choose have to be appropriate. They should be able to understand the sentences. You never really know what holds their interest. So, to write for a child, your first step should be to find the child within you and remember how everything felt.
Click here to order Swapna's Book from Amazon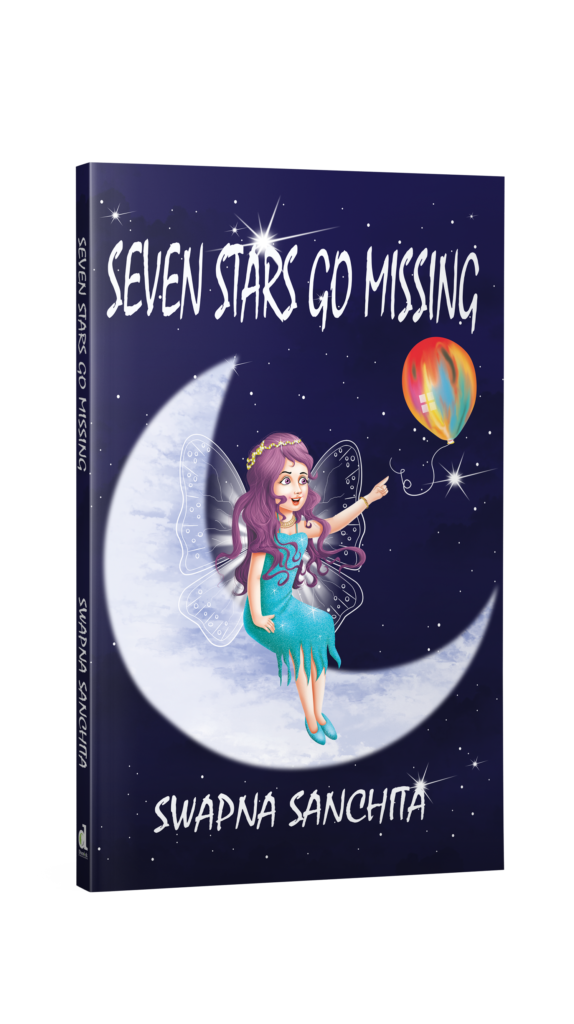 Total Page Visits: 1374 - Today Page Visits: 1