About Sagar Kambli
Self-made, determined, and driven – the words that describe the protagonist of his debut novel and the author, Sagar Kambli just as well.
This art school graduate has been a creative director for multiple leading advertising agencies and has shaped many advertising campaigns for over 15 years, nurturing an imaginative streak. With an inclination for in-depth research, a curiosity to know how the human mind works, and uncompromising attention to detail, Sagar's writing style is observant and meticulous.
Today, Sagar runs a second-generation business and is passionate about seeing the world through his interests in biking and photography.
LiFT: Tell us about your book, the journey of writing it and its content.
Sagar: A cop, once hugely celebrated for his sharp ways, now stands demoted; thanks to a series of youngsters missing from the city, over the last few months. He's taking it on his chin with grace, but that's not going to be enough. He's got to find the link.
As Zack Miller tries to crack what seems like a curious addiction of his orphaned nephew, a chance discovery of a rotting dead body of another young girl changes the course of things. There's a predator on the loose who's targeting teenagers in a way unheard of by the crime world.
He has to get to the murderer briskly before any further young lives are lost. And while his comrades, including the stunning Ruth, trust him to it, Zack has one more thing to salvage along with the secret behind the murder cases – his reputation.
LiFT: Why you chose this title?
Sagar: The storyline is about a unique computer game that that a serial killer has designed to identify his targets and the fact that there is possibly no way of nabbing the killer makes him invincible. It's like playing the game using a cheat code. And the universal cheat code to be invincible in a computer game is 'God Mode'. Hence the tile.
LiFT: When did you realize that you want to be a writer and what's your inspiration behind it?
Sagar: Being a Creative Director with Advertising, I was familiar with writing scripts. But when I had an interesting serial killer plot, I thought of trying a new medium of expression. Luckily I had friends and family to support and guide me through this medium and made my exploration fruitful.
LiFT: Where do you see yourself ten years down the line in the world of literature?
Sagar: All I can promise to do is write with all honesty and give many more spine chilling crime thrillers. I guess, my life as a crime fiction writer would definitely be a 'page turner' in the coming ten years.
LiFT: How much do you think marketing or quality of a book is necessary to promote a particular book and increase its readers?
Sagar: Well, being an advertising professional, I believe that if a story is the soul of the book then marketing is the body. And a soul would need a body to go places.
LiFT: What is the message you want to spread among folks with your writings?
Sagar: You, be the plot twist.
LiFT: What do you do apart from writing?
Sagar: I work as a freelance Creative Director for advertising agencies, and I have a family business to take care of.
LiFT: What are the activities you resort to when you face a writer's block?
Sagar: Whenever I face a writer's block, I turn to making ceramic articles, go on a bike ride with my gang or do street photography.
LiFT: What if your story will be adopted as a movie? Whom would you want to work as a director or actors in it?
Sagar: That' would be great! As the story will definitely have a wider audience… It's an open idea for now, as we are also exposed to OTT platforms now, so it could also be a good crime series. The way God Mode has been crafted, I can only see directors like Anurag Kashyap, Sriram raghavan, Neeraj Pandey doing justice to the storyline.
LiFT: Are you working on your next book? If yes, please tell us something about it.
Sagar: Yes!
It's a prequel to God Mode.
LiFT: What are your suggestions to the budding writers/poets so that they could improve their writing skills?
Sagar: Never Hold Back. If you have a great idea, just put it out in the world.
Click here to order Sagar Kambli's Book – God Mode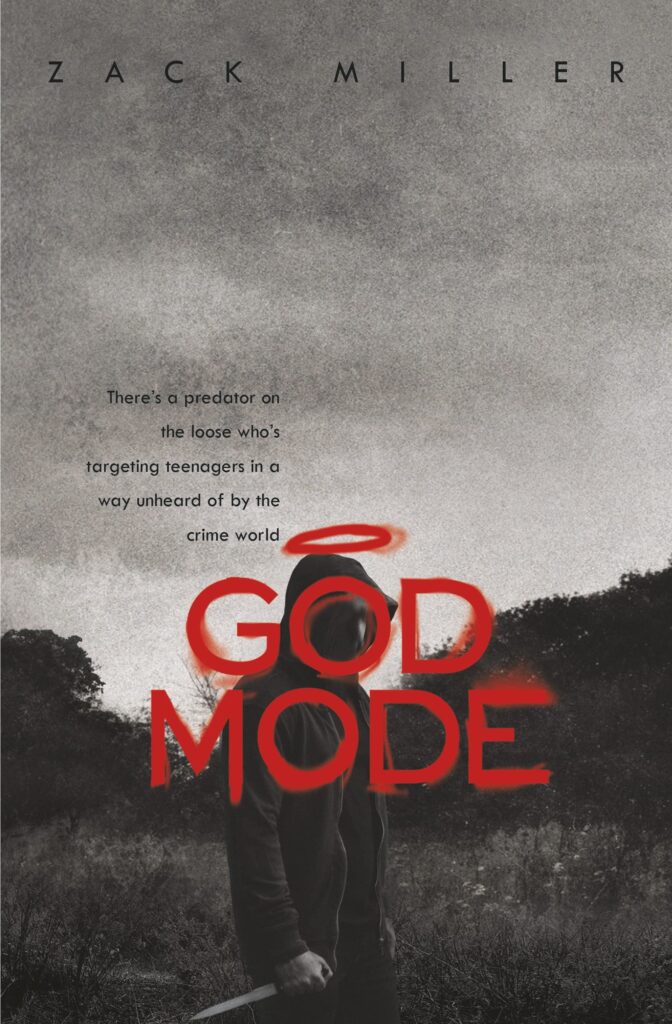 Total Page Visits: 257 - Today Page Visits: 1