About Mounika:
Born in Gobichettipalayam, Erode. Mounika is an Avid Reader and budding writer. She has completed her Bachelor's Degree in English Literature. Books have always been her only world. Reading books is like oxygen to her soul. She wants to become an entrepreneur and aims to make life beautiful for others.
LiFT: Tell us about your book, the journey of writing it and its content.
Mounika: My book is a self help genre. I have compiled some of the great people's beautiful thoughts that resonated with me. I thought everyone needs this in their bad times.
LiFT: Why you chose this title?
Mounika: I think it suits very well to a motivational book.
LiFT: When did you realize that you want to be a writer/poet and what's your inspiration behind it?
Mounika: I always loved reading books and I wanted to write my own book one day. I met Chandra Kant Jaisansaria Sir (Author of books 'It's Still Complicated' and 'I Miss You Love') on his motivational session held at KSR College, Tiruchengodu and his speech inspired me to write. So I started my writing journey and writing is not always an easy task, you always need some motivation to keep you on track.
LiFT: What is the message you want to spread among folks with your writings?
Mounika: My goal is to inspire people and give them strength to follow their passion and dreams and I want to make them realize how important their goals are. I also wish to make them understand the importance of every moment and I want to bring light to them to be happy and make other people around them happy. Because nothing else matters.
LiFT: What do you do apart from writing?
Mounika: I love reading books, cooking, playing ukulele and travelling.
LiFT: Are you working on your next book? If yes, please tell us something about it.
Mounika: I am working on a Poetry collection. It is combination of every human emotion. It is a story of living, imagery from burst of color and feelings and hallucinations of my imagination.
LiFT: What are your suggestions to the budding writers/poets so that they could improve their writing skills?
Mounika: Read a lot and write a lot. Write with the doors closed and rewrite with the doors open. Write to inspire people, earning money is secondary.
Click here to order Mounika's Book – Focus & Fly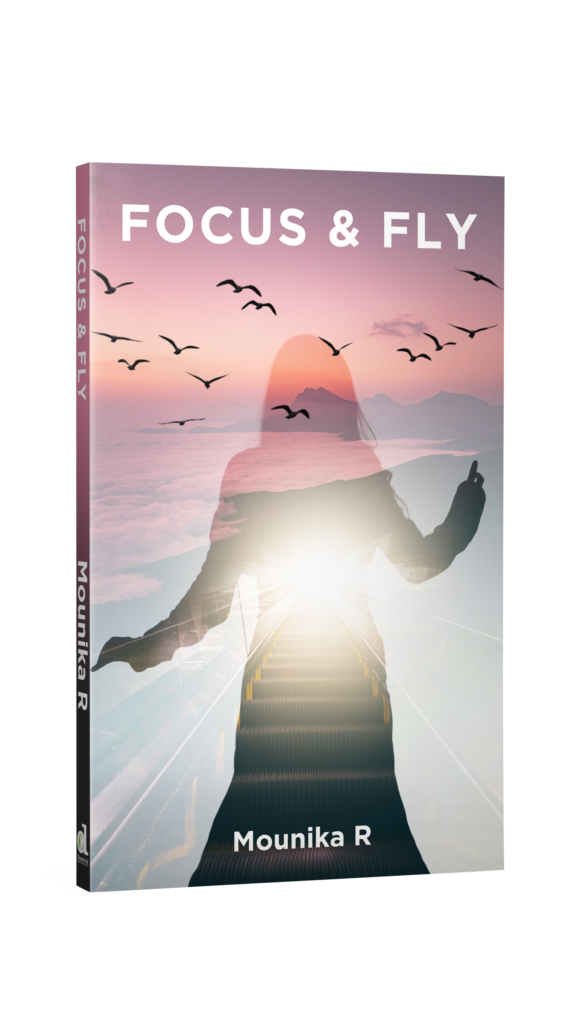 Total Page Visits: 795 - Today Page Visits: 1