About Chandra Kant Jaisansaria
Chandra Kant Jaisansaria is the author of two bestselling novels. After having spent most of his life in Sardar Shahar, a small town in North Rajasthan, CK is currently based in New Delhi. To add to his professional career, he holds a PGDM from IMI Brussels and PGDBM from IIPM Delhi. He is the founder of a publishing venture called Damick Publications, where he publishes and mentors debut authors. Beyond his love for words, Chandra Kant is a travel freak. He is also a motivational speaker who has given talks in many premier educational institutions like KSR College of Arts & Science, Tiruchengode. His book 'I Miss You Love' has been translated into Persian language and is one of the preferred romantic horror fictions in Iran.
LiFT: Tell us about your book, the journey of writing it and its content.
CK: 'The Korean Saviour' is the story of an Indo-Korean couple whose true love awaits a happy ending. It is a saga of four friends who go on a trekking to Kheerganga and fight for their life when an evil spirit is determined to kill them all. It is the journey of a Goblin & a Grim Reaper who have lived for over a thousand years and are looking to return to ashes. This book comprises Indian Places, Korean Characters and Culture.
The idea of writing this book ignited in my mind while watching the famous Korean Series 'Guardian: The Lonely and Great God'. I thought about writing a book for Indian K-Drama fans.
LiFT: Why you chose this title?
CK: 'The Korean Saviour' is a well thought title that suits the story and signifies that the lead role of the book is a Korean Character.
LiFT: When did you realize that you want to be a writer and what's your inspiration behind it?
CK: I used to write poetry in my school days. Never have I realized that I can be a writer until the urge of writing a true love story grew in my mind in 2015. I started my career with the book 'It's Still Complicated' which has been a stepping stone to my success.
LiFT: Where do you see yourself ten years down the line in the world of literature?
CK: I am not a writer who writes one book every year. I write when I feel like writing. A story should be convincing enough to make me write. I don't think about next three years or ten years. I always have well executed short term plans.
LiFT: How much do you think marketing or quality of a book is necessary to promote a particular book and increase its readers?
CK: Damick Publications is a responsible publishing house that believes in quality printing. When it comes to marketing, I divide my plans in three sets: Pre-publishing, during publishing and post publishing. A well-executed plan definitely gives you good career growth. Both my books 'It's Still Complicated' and 'I Miss You Love' have sold quite well.
LiFT: What do you do apart from writing?
CK: I own a publishing venture called as Damick Publications. Guiding and shaping the career of debut is my forte.
LiFT: What are the activities you resort to when you face a writer's block?
CK: I stop writing for a while until I feel the urge of writing again. Forcing yourself to write when you don't feel like writing may be harmful for your script.
LiFT: What if your story will be adopted as a movie? Whom would you want to work as a director or actors in it?
CK: Hahaha. I am sure one day this will happen. I leave it up to the destiny.
LiFT: What are your suggestions to the budding writers/poets so that they could improve their writing skills?
CK: Don't rush for low budget publishing. Look out for a publisher who can guide you well. Your career depends on your first two books. Take well informed decisions and never take impulsive actions.
Click here to order Chandra Kant Jaisansaria's Book – The Korean Saviour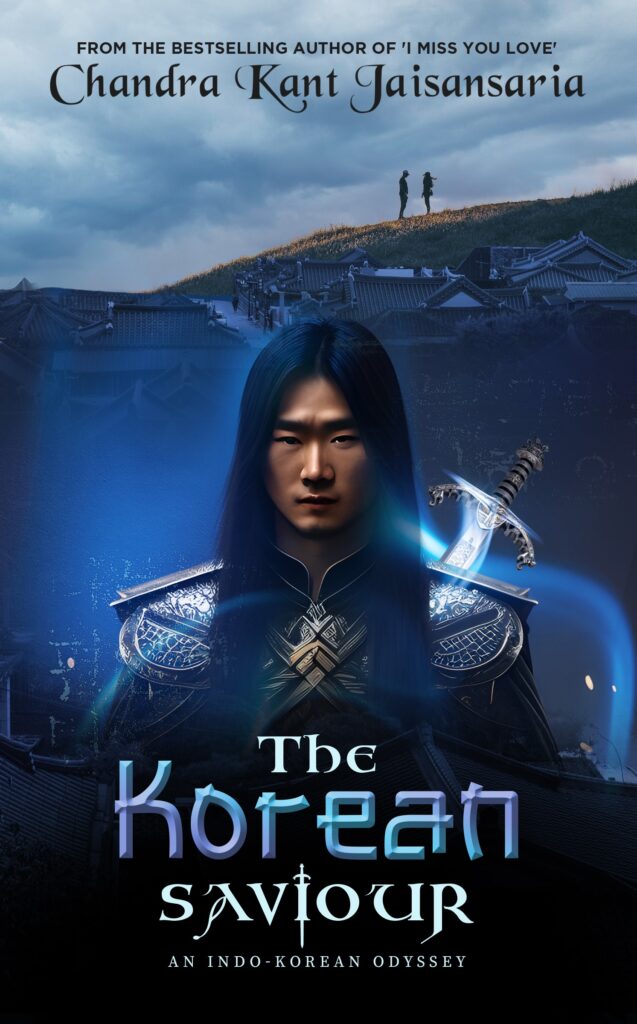 Total Page Visits: 913 - Today Page Visits: 2