About Hornbill Harcel:
Hornbill Harcel a.k.a. Varinda S. Sharma was born in Ras Al Khaimah, UAE, and grew up in Punjab, India. She is fond of chasing wild paths, charting new courses, and seeking adventure. When she is not raiding books from shops, libraries, and trudging up hillsides, she is learning classical and hip-hop fusion dance choreographies. She is a Software Engineer by profession and has been working as a Robotic Process Automation Developer for the past 3 years. She wrote her first poem when she was 14 years old and fell in love with writing ever since. Woebegone Wynds is her debut book.
LiFT: Tell us about your book, the journey of writing it and its content.
Hornbill Harcel: 'Woebegone Wynds', is a reflection of one's persona and one's existence. The book is divided into four parts and each part pertains to a common theme. It tells stories of a diverse group of people who are connected in their emotions and experiences.
The first part opens up with Wrongs and Rights which talks about being thrust into a discriminated and corrupted world. It shows stories of people trying to survive in their woebegone wynds and looking for a form of remedy. It talks about misuse of resources, social and economic disparities and compares the world to Laputa – The flying island. It proceeds with creating a line between good and evil, manufacturing laws, religion, and creating a national divide, etc.
The consequent result of this leads us to the second part where things take a dark turn showing the spoils of war, destruction, bloodshed. We witness death personified as stalking on a broom taking the lives of all who touch it.
Part III is mostly contemporary where we witness the stories of people dwelling in this broken world. There are references about going through loss, trauma, self-harm, abuse, domestic violence, etc.
The fourth part is about oneself. It confers about a port of call and unknown destinations. It is a fight with our inner demons, finding our purpose in life, and mostly deals with mental health. It shows the journey of a person but the book has a life of its own.
The book follows a descending to ascending sequence going from external factors and elements to internal integrands and emotions. It exhibits stories, both ecstatic and wretched that we recognize and perceive around us.
LiFT: Why you chose this title?
Hornbill Harcel: I think Woebegone Wynds best describes the tone of the book which in my opinion is wretched and heartbreaking. The literal meaning of the title is "melancholy looking alleys/streets" but it has a broad spectrum of uniqueness to its taste.
We all reside in our little world where the land might be draught, the landscape burnt, the plants – dead, people shadowed in gloom and misery. It might look like a sad place to pass through. But this path itself is life. And though it appears unappealing to the mind, the journey of all the people together makes it bearable.
I think even now; I cannot fully express the full depth of the title of this book. But I chose it nonetheless because, in my heart, it felt right.
LiFT: When did you realize that you want to be a writer and what's your inspiration behind it?
Hornbill Harcel: I don't think I can pinpoint one specific event that had inspired this poetry book. Each poem is inspired by a varied series of events. But if I rewind, I think I just wanted to tell stories about people and carry with me a ray of hope that the phrase, "light at the end of the tunnel" will hold for all. I wrote my first earnest poem when I was 14 years old but I have been writing things way before that age. It is not easy to comprehend the workings of a young mind which is my way of saying I don't recall why I wrote it. But over time, writing became a form of therapy for me and grew into a passion. I am quite enigmatic and reserved. So, whenever I feel anxious, angry, melancholy, or buoyant, I pick up my pen and write. It is a mechanism for me to understand and release my emotions and keep my mental health in check.
LiFT: Where do you see yourself ten years down the line in the world of literature?
Hornbill Harcel: The world of literature is ever-changing. One cannot anticipate where the winds will carry it. I only hope to become more poised and refined in my writing down the years. I wish to publish something in my mother language. That is one goal I hope I could accomplish over the years.
LiFT: How much do you think marketing or quality of a book is necessary to promote a particular book and increase its readers?
Hornbill Harcel: The marketing and quality of a book are necessary to promote a book. There is a well-known adage among chefs, "You eat with your eyes first". I think the same could be said for books as well. We should not judge a book by its cover but it is a gripping factor in attracting an audience.
LiFT: What is the message you want to spread among folks with your writings?
Hornbill Harcel: I think there is a lack of empathy and understanding among people. We are creatures of conflict and we all sort ways to be dominant and be heard above others. We are stubborn in our understanding of the world. There is more Grey in the world than there is Black and White. We could be a hero from one perspective but deem a villain in the eyes of another. We judge others based on one corner of a page neglecting the whole book. This is something that cannot be eradicated. But if we all become more open to accepting others and understanding their viewpoints, we might be able to understand ourselves better. If there is one message folks could take with my writing is that WE ARE NOT ALONE. If there is no one willing to hear your story, I will hear your story because it needs to be heard and the world needs to understand.
LiFT: What do you do apart from writing?
Hornbill Harcel: It may come as a surprise but writing is not my first love. My sister and I both came dancing from my mother's womb. We have hundreds of video cassettes of just two children dancing day and night. I love learning different dance choreographies especially classical and hip-hop fusion. Apart from that, sketching is my Sunday hobby. I am still in the process of learning different techniques of shading and drawing. On other days, if I am not working, I am reading. I consume books as someone might consume sleep. I am also very fond of running fields. It is my another form of therapy. I keep trying my hands at different sports and things like cooking, photography, embroidery, gardening, etc. because I think it teaches me perseverance. I think the world has so much to offer if we are willing to give time, energy, and patience.
LiFT: What are the activities you resort to when you face a writer's block?
Hornbill Harcel: I never force myself to write. When my mind starts churning, the plot starts brewing and the wind in my hair starts changing direction, only then do I pick up my pen and write. Every author has their way of getting out of writer's block. When I face such a stage, I go on a walk, get some sunlight on my face, and start exploring. I find solace and peace in nature and it helps me get out of my head.
LiFT: Are you working on your next book? If yes, please tell us something about it.
Hornbill Harcel: Currently, I do am working on some ongoing projects. I will leave it at that.
LiFT: What are your suggestions to the budding writers/poets so that they could improve their writing skills?
Hornbill Harcel: I cogitate that people often give up on writing because they worry too much about others' opinions and accreditation. So, the only message I would like to give to whoever wishes to write is to forget about likeability and write from your heart.
Click here to order Hornbill Harcel's Book – Woebegone Wynds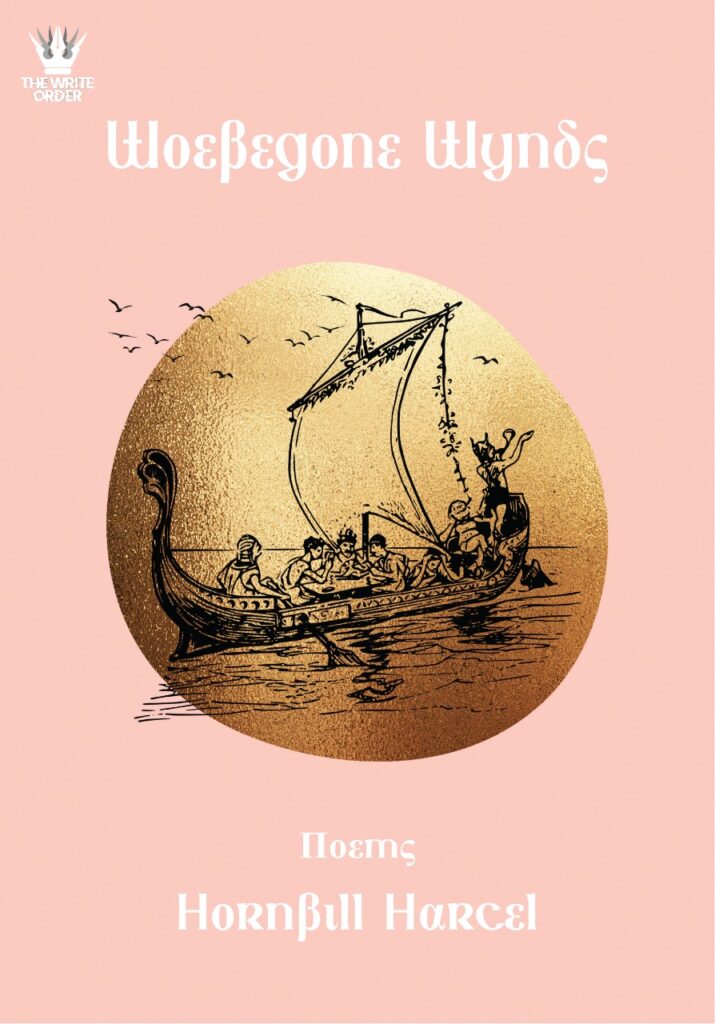 Total Page Visits: 501 - Today Page Visits: 1