About Hema Matalia
Hema Matalia is a post graduate in English Literature from Calcutta University. She holds a degree in creative writing from University of Michigan and has a certificate in Forensic Psychology. She is proficient in a number of languages and finds creative expression in writing and painting.
Born into a family of readers she has never known of a time when she wasn't reading something. This is her first novel, an attempt to be on the other side of the book.
When she is not reading or writing, she spends her time catching up on crime shows and going for long walks.
LiFT: Tell us about your book, the journey of writing it and its content.
Hema: It is a suspense thriller that has you on the edge of the seat with unexpected twists and turns. The protagonist is not a professional detective yet she unravels the mystery and that is what makes the book so interesting. She does not have any training on solving mysteries it is only her instincts and common sense that help her, which is why she appeals to the reader.
LiFT: Why you chose this title?
Hema: The title of the book is in keeping with the storyline and the juxtaposition of familiarity and strangeness appeals to the readers.
LiFT: When did you realize that you want to be a writer and what's your inspiration behind it?
Hema: I began to write since my school days and was also an editor of the school magazine. Later, i took to content writing for various online platforms. All the while, I wrote poems and stories and have now published my first novel.
LiFT: Where do you see yourself ten years down the line in the world of literature?
Hema: I see myself as an established writer of suspense thrillers.
LiFT: How much do you think marketing or quality of a book is necessary to promote a particular book and increase its readers?
Hema: Having self published my book, I realised that marketing is the crux of making or breaking a book. A good book with poor marketing will never do well. One needs to make a proper plan for marketing and promoting the book and of course allocate funds.
LiFT: What is the message you want to spread among folks with your writings?
Hema: I want to convey to the readers that people like you and me are also capable of solving mysteries provided we use logical thinking and of course we must rely on forensic science to help us out.
LiFT: What do you do apart from writing?
Hema: I am creative by nature and like to paint and try my hand at upcycling too.
LiFT: What are the activities you resort to when you face a writer's block?
Hema: Well! I pick up my paint brush!
LiFT: What if your story will be adopted as a movie? Whom would you want to work as a director or actors in it?
Hema: I think Sujoy Ghosh would be my choice of director and Vidya Balan would be the actor.
LiFT: Are you working on your next book? If yes, please tell us something about it.
Hema: Yes, I am half way through my new book, a suspense thriller once again!
LiFT: What are your suggestions to the budding writers/poets so that they could improve their writing skills?
Hema: Keep writing, keep editing and if possible focus on one genre and perfect it.
Click here to order Hema's Book – The Familiar Stranger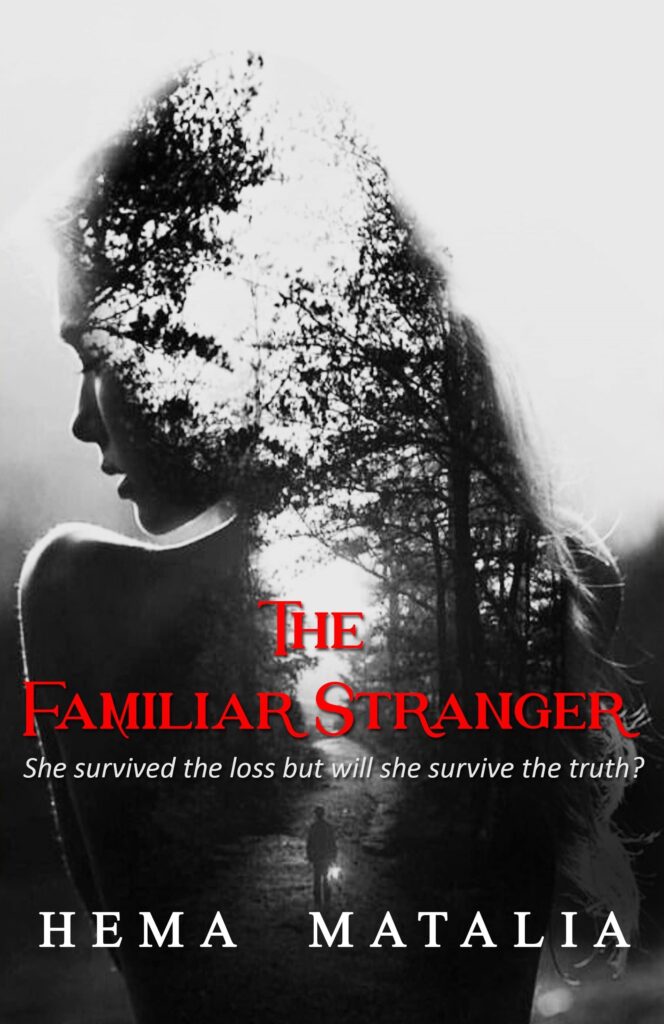 Total Page Visits: 225 - Today Page Visits: 1