About Eliyas Johnjoseph
Eliyas Johnjoseph is an Author & Innovator, who lives in Tamil Nadu and is well known for his fictitious stories.
The book "Already" which brings the decipline in sports activities and motivates all to develop their sports carrier and the book"Giant in the Ocean" takes you to ocean adventures and survival and interprets the lesson to kids to adults and this story educates to reduce water pollution and waste disposals by humans in to the ocean and his prior book "Let it be" interprets the lesson for all new youngsters in riding/driving, and his second book "Eagles soar" depicts the passion and dreams to achieve the motives. The foremost book "Always" portrays the endless love story of a mother and son's relationship. Also been a part of many anthologies, as a co-author for 35 books and few journals.
LiFT: Tell us about your book, the journey of writing it and its content.
Eliyas Johnjoseph: A journey of south Indian Paul and north Indian Rathinam, who were great friends in engineering college from different aspects to becoming enemies in the sports activities but their blood and punches revealed an eye opening truth, what can it be? This book has love, friendship, action, family, relationship, suspense and thriller. The story aims at bringing dicipline, consistency and stability in one's life.
LiFT: Why you chose this title?
Eliyas Johnjoseph: I choose this title because, story has inspiring two characters, which relates them more with my title, so to give a clear view to my readers i kept this title Already: one in a million story to my book.
LiFT: When did you realize that you want to be a writer and what's your inspiration behind it?
Eliyas Johnjoseph: I believe that every word has power to wakeup every souls to run towards positivity and success. Also, I felt that i can motivate and help many hearts towards success through my writing.
LiFT: Where do you see yourself ten years down the line in the world of literature?
Eliyas Johnjoseph: I would like to see myself in the world of literature in every readers heart. Let's all rise up by adopting good skills and achieve more to succeed in our lives.
LiFT: How much do you think marketing or quality of a book is necessary to promote a particular book and increase its readers?
Eliyas Johnjoseph: Ya I feel that before marketing, every writer should have quality in book with moral enriched to increase its readers after book is published, they should seek for book Marketing to increase its readers.
LiFT: What is the message you want to spread among folks with your writings?
Eliyas Johnjoseph: Fight for your nation and be a pride of your nation and world, this world will never forget you.
LiFT: What do you do apart from writing?
Eliyas Johnjoseph: I work in corporate environment, also being passionate with my innovating skills apart from my writing work.
LiFT: What are the activities you resort to when you face a writer's block?
Eliyas Johnjoseph: Will keep reading my writing again and again in trial and error basis to check it whether lines of my dreams and written contents delivers the same thing to my readers or not specifically in plotting love, emotions and action part because, these are the places writers face difficulties in writings.
LiFT: What if your story will be adopted as a movie? Whom would you want to work as a director or actors in it?
Eliyas Johnjoseph: Will be more happy, if my story gets adopted as movie and am ready to work with them as well.
LiFT: Are you working on your next book? If yes, please tell us something about it.
Eliyas Johnjoseph: Yes, am working on my next books for love poems and inspiring poems as well to give different aspects from my side.
LiFT: What are your suggestions to the budding writers/poets so that they could improve their writing skills?
Eliyas Johnjoseph: My suggestions to all budding writers, bring your creativity in your writing skills, Don't get fear on writings, lets educate and help many hearts through our literature work.
Click here to order Eliyas Johnjoseph's Book – Already: One in a Million Story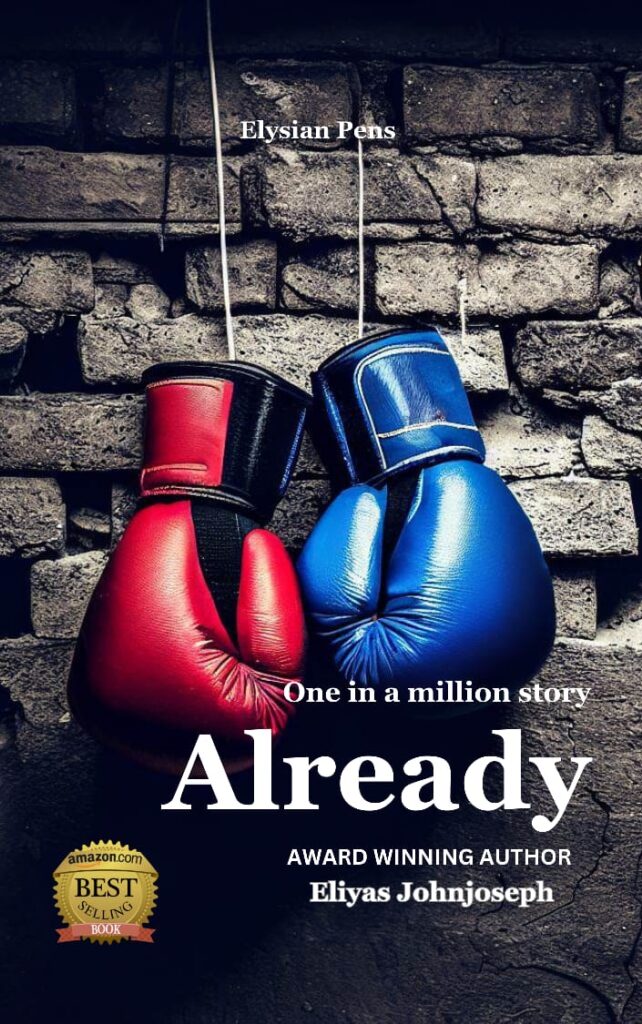 Total Page Visits: 133 - Today Page Visits: 1