About Vivek Balachandran:
Vivek Balachandran is a computer science graduate from Coimbatore. He has had a few stints in IT, working for firms in Bangalore, Gurgaon, and Mumbai. Inspired by the works of Kovai Kulangal, which has restored the lost channels of the River Noyyal, he became very interested in the subject of water management and started researching the state of water and the way it is managed across India. What started as a research study soon took shape into fiction. He quit his IT career and moved to his hometown to embark on this journey of writing. Against the Flow is his first novel.
LiFT: Tell us about your book, the journey of writing it and its content.
Vivek: The journey started with the curiosity to know the method via which water was managed around me. Few months into the research, the materials I collected started to take shape as a fiction.
So, on a whole this book is a blend of fact and fiction wrapped around with a compelling plot.
LiFT: Why you chose this title?
Vivek: I meant to signify the ethical stand we take when we are dealing with pressing situations and I believe this title should be the stand we take on matters that need our attention the most.
LiFT: When did you realize that you want to be a writer and what's your inspiration behind it?
Vivek: I used to write blogs when I was in college. Later when this curiosity about water struck me, I had no other means to express it, but writing.
LiFT: Where do you see yourself ten years down the line in the world of literature?
Vivek: Honestly, I haven't thought that far ahead. But I would certainly work on improving my work and keep pushing myself to do better.
LiFT: How much do you think marketing or quality of a book is necessary to promote a particular book and increase its readers?
Vivek: When I started writing, I thought completing the first draft was the hardest part. Then it came to editing and the publishing part, which felt equally tough.
Finally, when the book was out, I thought I was done with all the difficult part. Only after a few weeks post release did I know that marketing was the most important part in the whole process.
Marketing is essential and it is a life long journey. Not all first time writers become renowned authors, but it is through marketing the best efforts are highlighted and spread across the vast community of readers.
LiFT: What is the message you want to spread among folks with your writings?
Vivek: With this book, I believe I would have made the readers want to know more about water and the way it is managed. Plus for college students, there is so much information about cyber security and water management, that they could start a research material on their own.
LiFT: What do you do apart from writing?
Vivek: I currently run my own business, which deals electrical and construction materials. Along with that I do software consulting for small scale industries.
LiFT: What are the activities you resort to when you face a writer's block?
Vivek: Football, long rides and movies
LiFT: What if your story will be adopted as a movie? Whom would you want to work as a director or actors in it?
Vivek: I would definitely like some new artists as the two leads.
LiFT: Are you working on your next book? If yes, please tell us something about it.
Vivek: Not at the moment. Maybe a year later.
LiFT: What are your suggestions to the budding writers/poets so that they could improve their writing skills?
Vivek: No matter how bad the outcome is, try finishing off the first draft. And please do it consistently, even if it is for five minutes a day.
Click here to order Vivek's Book – Against the Flows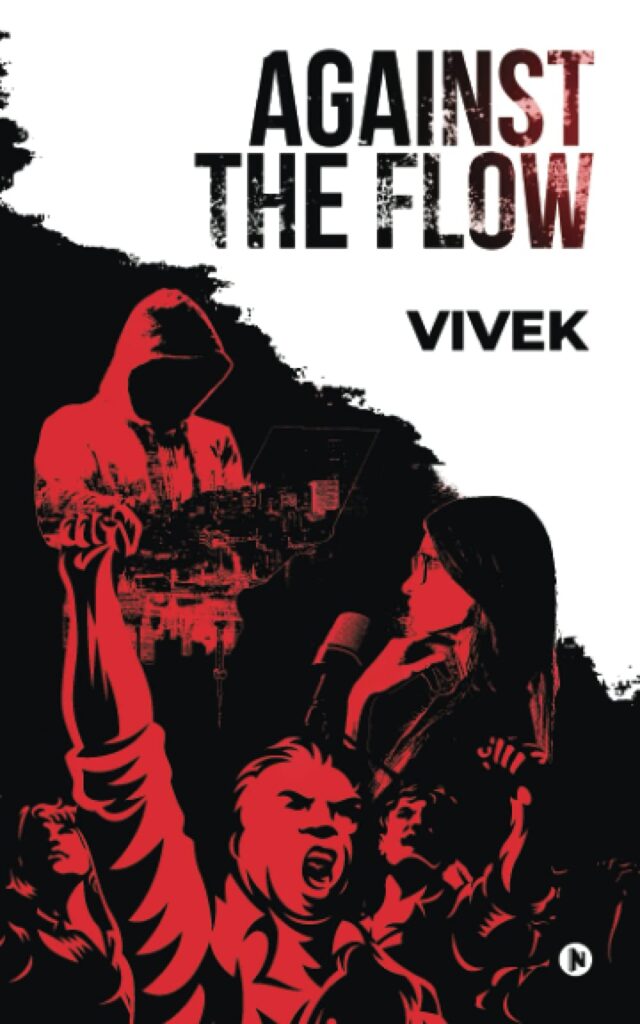 Total Page Visits: 396 - Today Page Visits: 1