About Reema Nakra:
Reema Nakra, is industry veteran and founder of Talent Search Management Consulting-Delhi, with over 15+ years of experience as TA Specialist & Trainer. She has done her post-graduation in human resources from the Institute of Management Technology, and she is a Bachelor of Commerce graduate from Delhi University.
She is leading staffing expert with a rich history of connecting top skilled people with rewarding job opportunities and exclusive focus on supporting the talent development profession by helping top-notch companies in Learn and Development for Growth and Expansion
Reema writes books that explore the future of the work, She began her writing journey in 2020 and within span of 1 year, has written 2 non fiction books. She has established herself as an Published Author as well in very short span of time.
LiFT: Tell us about your book, the journey of writing it and its content.
Reema: We began 2020 with so much hope and by the end of March, all began to go away. The unexpected outbreak of the pandemic has given very short time to companies prepare future strategies. First weeks had been tremendously demanding with companies focus on mobilizing people to work from home, most of them now settled into so called new-normal.
So one of the most affected group was of workers, millions have lost their jobs, when I was exploring idea for book on future of work, I realized some workers might never see that normal, almost overnight they were forced to change the way of work, this trend has overnight changed the whole scenario of corporates.
While doing research on future of work, I found that creativity is going to be most crucial skill for all jobs where machines are replacing humans, in my first book I laid foundation for operating in new normal ,now we are carry forwarding to next step and that is only one skill creativity. Work that requires creative thinking is harder to automate. In this book you will get to know how we can think extraordinary to acquire more clients, how can we create culture on innovation, how we can attract diverse group of talent, this book is complete set up of how creativity will dominate future of you at work.
This book that traverses the new job landscape, explores the radical changes, and offers the panacea for workplace problems caused by the avalanche of AI technologies. The best way to stop AI from becoming the overlords of workplaces is by harnessing creativity, the book sheds light on gig work, digital economy, the importance of collaboration and diversity, future leadership style, and explains why even salesmen, too, will have to tap into their creative skills. And, the book sends a loud and clear message to companies, "innovate or perish." The book will resonate with leaders, the current job holders and job seekers, and potential job seekers.
LiFT: Why you chose this title?
Reema: The title you choose for your non-fiction book plays a make or break role in its success. I wanted short and clear title, so this idea came in my mind to name my book as 'The Unstoppable Creative', the power of creativity will make you unstoppable, smash the goals in your life.
LiFT: When did you realize that you want to be a writer/poet and what's your inspiration behind it?
Reema: Inspiration comes from by tapping into your own experiences and putting pen to paper, you can create engaging, moving pieces that explore reality, the desire to set something down on paper that i can feel in my gut, desire to see my work in print, my books on the shelves, imagination and need to create something. Getting an idea out of blue and feeling it has lot of substance in it. This all along with new-normal has inspired me to be a writer.
LiFT: Where do you see yourself ten years down the line in the world of literature?
Reema: Writing more on different subjects in the industry. I'm a writer. I enjoy writing, and also would love to write fiction anytime soon. 10 years down the line I will definitely be reading more books/exploring what's new/discovering new ideas and areas to write about. Will try different genres too. One should never stop exploring.
LiFT: How much do you think marketing or quality of a book is necessary to promote a particular book and increase its readers?
Reema: As an author, you should never underestimate the power of the word-of-mouth and you can only gain this once your marketing strategy has already got the word-out for you.
Marketing of book is very much required to make people aware about your subject, Every author knows writing a book is a process that requires a lot of hard work, time and dedication. And since you're the one who knows your book from cover to cover, your backstory, your reasons for writing it, and who your ideal reader is, it's your duty to put a plan in place to best connect with your intended audience and share your story.
LiFT: What is the message you want to spread among folks with your writings?
Reema: These books will help you in knowing what are the skills required by everyone in the office today? How you can reskill/up skill, do everyone need to know coding designing, and have to stay updated with technology? How can the middle-aged and old workforce use their years of experience to convince new management that they are valuable? Where does today's unskilled worker gain the skills to use machines that are replacing them?
I am glad people are learning and gaining knowledge required to operate in post pandemic world through my books.
LiFT: What do you do apart from writing?
Reema: I am a entrepreneur, so when I am not writing I am working. I do Corporate Trainings & C-Suite Hiring's. Also I love travelling and exploring things. When i get spare time I love to pursue my hobbies like playing outdoor or listening to music, it helps me a lot mentally and physically I feel fresh.
LiFT: What are the activities you resort to when you face a writer's block?
Reema: I listen to music or go for a walk. Sometimes reading is a good option. But What do I do when I feel blocked? I write through the block. That may sound ridiculous, but even when you're blocked you can still write. Maybe it's not the thing you wanted to write or what you you're capable of writing. But you can type. So that's what I do. Anything and everything. Sometimes, it makes sense. Sometimes, it's total nonsense. But I push through the discomfort, so that I can keep going. Momentum is a writer's friend.
LiFT: Are you working on your next book? If yes, please tell us something about it.
Reema: Not as of now, I have already came up with 2 books in a year's time, so now taking a break. It takes lot of research, as a non fiction writer and in non fiction writing you can not make up a reality, putting across strong, original opinion, task research, keeping up to date with the latest facts and what like minded others have said.
LiFT: What are your suggestions to the budding writers/poets so that they could improve their writing skills?
Reema: The more you write, the easier it will become, writing is not only process of improving skills as a professional writer but also your skill as a creative person and when you look back a year later you will be blown away by ho much you have improved.
Also reading plays a important role in writing, read more so that you can develop experience for what effective writing looks like. Eliminate distractions, writing doesn't work well with multitasking, its best done in quiet, experiment with your on style, themes, try out new words and see what works and toss out what does not.
Click here to order Reema's Book – The Unstoppable Creative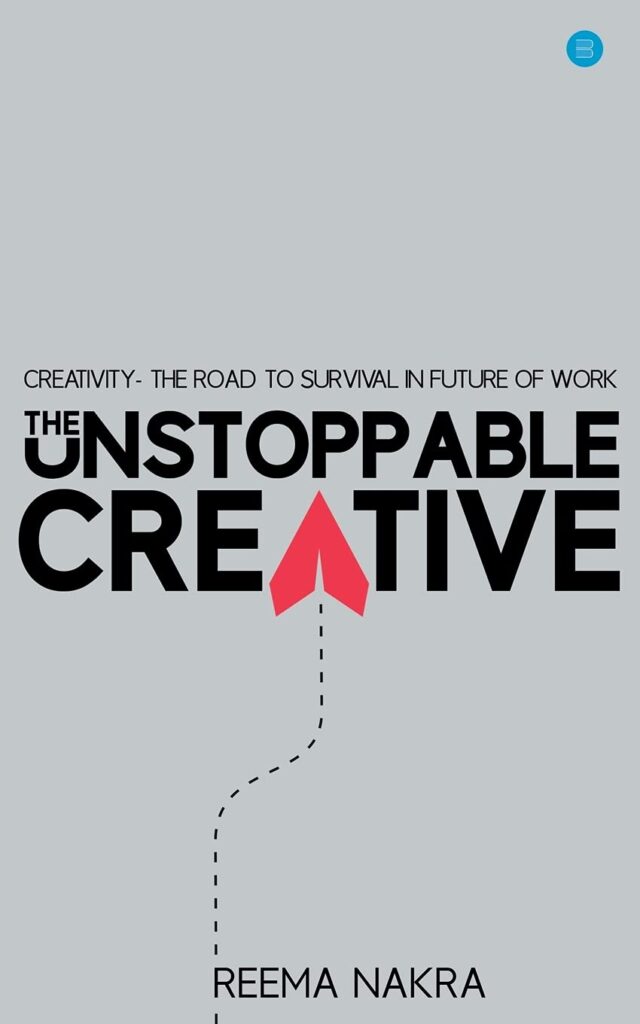 Total Page Visits: 626 - Today Page Visits: 1