About Ranjani Loganathan:
Ranjani, an introvert by nature loves to explore her inner creative self through writing. Her small world is filled with curiosity to explore the self with each experience with outer world. A creative writer, loves to explore the world, with inwardly wisdom. Right words can heal, inspire touch the hearts. Being a writer is her creative endeavour.
LiFT: Tell us about your book, the journey of writing it and its content.
Ranjani: I am an avid reader, I was my own northern compass in times of turbulence and emotional breakthrough. This is an amalgamation of lessons throughout my journey.
LiFT: Why you chose this title?
Ranjani: This resonates with my experience.
LiFT: When did you realize that you want to be a writer/poet and what's your inspiration behind it?
Ranjani: My biggest inspiration was my English teacher, Swapna mam. She recognised my potential. I wish to share it through persons who face through the similar setbacks. It would be a inner compass for people who look for a northern compass at times of dark. It would be definitely be a initiator for looking for answers within.
LiFT: Where do you see yourself ten years down the line in the world of literature?
Ranjani: I see myself as an accomplished writer in next 10 years in holistic healing. I am sure down the lane I would transform the people in their towards a more conscious living. It would encourage people to live with awareness of the self. The power of words and thoughts have drastic effect on people's life.
LiFT: How much do you think marketing or quality of a book is necessary to promote a particular book and increase its readers?
Ranjani: It is a mandatory quotient for any publisher. Good writing is appreciated when it has a global reach among the public. A good marketing motivates anyone to write well and the constructive feedback encourages writer to write even more. Quality also plays a important role in book publishing. This is an integral part of any book publishing.
LiFT: What is the message you want to spread among folks with your writings?
Ranjani: To stay strong in your authenticity. Be a better version of yourself each day. All that is sought from within may guide to the a better path, amidst the shady people. Every thought is a seed which envelope into a tree with continuous nurturing and upbringing of the positive being.
LiFT: What do you do apart from writing?
Ranjani: Reading, painting, listening to music. I have an insatiable hunger for learning and keep upgrading my skill set. I am an curious person who learns each day to stay creative and love to explore myself in various expression of creativity. I love to volunteer for a good cause and like to meet various people from different strata of the society.
Click here to order Ranjani's Book – Seeking From Within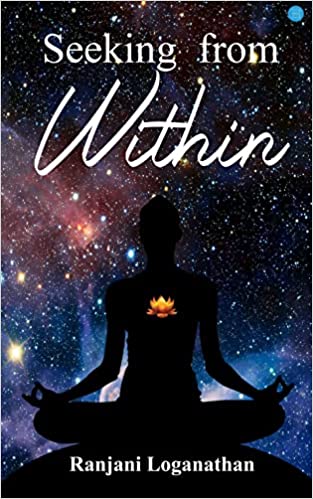 Total Page Visits: 555 - Today Page Visits: 1