About Nkoshi Oforbuike Wisdom:
Wisdom is a rational thinker. His superb dexterity in creative writing is evident in every of his works. A good listener, who utilizes opportunities with social interactions to produce effective arts including short stories, children stories, novels, screenplays and articles. He hails from Ikwo Local Government Area of Ebonyi State, Nigeria. He obtained his Bachelor of Arts in History and International Studies at the University of Nigeria, Nsukka.
LiFT: Tell us about your book, the journey of writing it and its content.
Nkoshi: ANAND enchants us with tales of success and romance amid inevitable obstacles in the life of Anand Vikram Appaiah. In business, Anand is a champion of coffee production in India. In romance, he explores his youthfulness by getting entwined with the pangs of two beautiful women who lure him deeper into the depths of affection.
At the peak of his success, an unexpected ploy from his friends-turned-foes – the Minister of Mines and Geology, and the Chief Minister – blows Anand off his position and shakes his confidence, leaving him to sort out the faithful from the unfaithful, the moral from the immoral.
Though the book depicts the life-time story of Mr VG Siddhartha Hegde, the onwer of Cafe Coffee Day in India, I reiterate that the book is not a biography of VG Siddhartha, but a fictional story woven around the incident of Mr Siddhartha's passion for coffee, his eventual journeying into river Netravathi and losing his life. The incident touched my heart and resulted in the Book Anand.
LiFT: Why you chose this title?
Nkoshi: "ANAND" is considered the most inspiring title for my book by famous authors who read it. The entire episodes and events revolved around this astonishing protagonist named Anand. His life adventures in pursuit of romance and business, evolved with every twist in the novel. Thus, projecting him as a die-hard character with visions, dreams and goals that changed the advent of coffee template in Indian economy.
LiFT: When did you realize that you want to be a writer and what's your inspiration behind it?
Nkoshi: I realized this in my childhood. A great urge to read novels had enveloped me as a young boy. I found myself getting so attached to reading any novel I could lay my hands on. With time, I started writing short stories while taking note of authors' writing styles, choice of words and narrative techniques. Consequently, I became much aware of how writers usually begin each novel and end their stories. This was the greatest inspiration to writing my own novel.
LiFT: Where do you see yourself ten years down the line in the world of literature?
Nkoshi: I see myself at the peak of my career, ten years into it. I am craving to become one of the famous English authors just as William Shakespeare, Richard Haggard, and those of Nigeria's award-winning authors in the likes of Chinua Achebe, Wole Soyinka, Chimamanda Ngozi Adichie.
LiFT: How much do you think marketing or quality of a book is necessary to promote a particular book and increase its readers?
Nkoshi: Utmostly influential. From the cover design to font size, they contribute to a reader's constant focus to a particular book. Marketing on the other hand is key to sales boost. Quality books would faster gain publicity because that is in and of itself, a good marketing strategy. One must prioritize quality.
LiFT: What is the message you want to spread among folks with your writings?
Nkoshi: I want my readers to understand the various intricacies of living. To understand possible outcome of every social interaction. Through the characters in my story, I reveal to readers, adept skills and wisdom that each character has utilized in solving a particular problem.
LiFT: What do you do apart from writing?
Nkoshi: Playing football, preaching the gospel of Jesus Christ, visiting the studio to sing gospel songs and visiting the theatre to assist directors during filming. I love directing movies.
LiFT: What are the activities you resort to when you face a writer's block?
Nkoshi: When I face a writer's block, either I go playing football or I resort to seeing a movie.
LiFT: What if your story will be adopted as a movie? Whom would you want to work as a director or actors in it?
Nkoshi: Abhishek Bachchan remains an exemplary model for me in Hindu movies.
If my story is adopted as a movie, I think it would be a great privilege working alongside a movie producer of his caliber. In acting, he plays out each role as if he was going about his real life.
LiFT: Are you working on your next book? If yes, please tell us something about it.
Nkoshi: Yes I'm working on my next book. It is a story that revolves around a societal satire of the 21st century within the shores of three continents; Europe, Asia and Africa. Lots of suspense, plot twists and tensions. The novel builds its plot structures from genres such as Romance, Action, Crime, Quest and Thriller.
It's a story of a young lad who sets out alone to terminate the rampaging vices in his society. What meets him along the way as he traverses continents in his quest becomes unexpected. Especially as he discovers that the answers he seeks overseas lie just beneath his environment. He nears his victory but a miscalculated attachment with his overseas lover brings him yet again to face a more demanding task that no man on earth will ever achieve except he pays the price with something far more precious than silver or gold.
LiFT: What are your suggestions to the budding writers/poets so that they could improve their writing skills?
Nkoshi: I suggest that up and coming writers read more authors and take up creative writing classes that can help them grow. After this, let them write. Writing can sometimes be tedious but they should persist in writing.
Click here to order Nkoshi's Book – Anand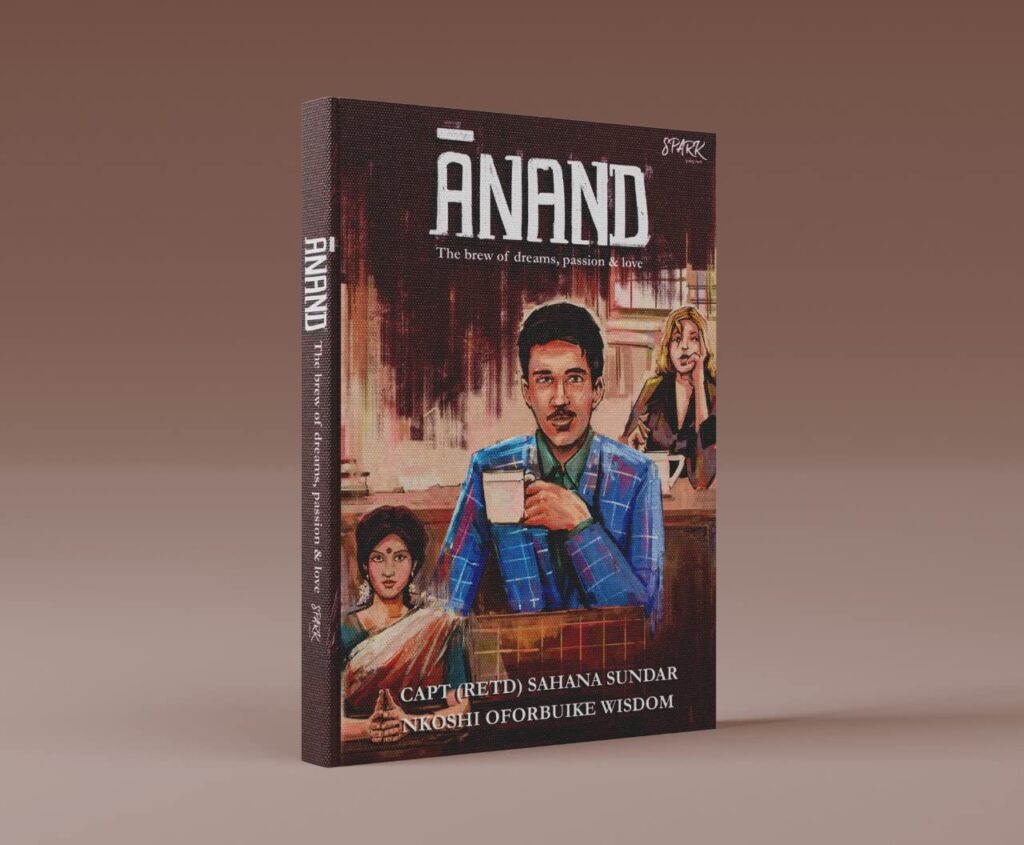 Total Page Visits: 423 - Today Page Visits: 1